And this time, I'm playing too!
Bostini Cream Pie
It's official! One of the many reasons why I started this little food blog was to get in on the action with the Daring Bakers. This is a rapidly growing community of baking enthusiasts who meet up via the blogospere to partake in a monthly baking challenge. Created in November of 2006 by Ivonne of
Cream Puffs In Venice
, and Lis of
La Mia Cucina
, these guys and gals have tackled everything from Strawberry Mirror Cake (involving components such as Bavarian cream, sponge cake, and gelatin) to the doozy of them all: Gateau St. Honore. Also known as "The Patron Saint of Bakers", this dessert in his honor involves puff dough, pate a choux, pastry cream, and caramel sugar work to boot. All of which are some of the most difficult skills to master. Especially from the home kitchen. I've watched in awe from the sidelines, amazed that the majority these talented people don't do this for a living. Last month, after drooling over the milk chocolate caramel tart they conquered, I knew I wanted to play.
I waited all month in anticipation of what our October challenge would be. The ants can now leave my pants. This month's event, hosted by Mary at
Alpineberry
, is a Boston classic, updated by the San Fransisco Restaurant scene. "Bostini Cream Pie" is a similar idea to the Boston Cream Pie, but sexed up a little. Rather than the standard issue vanilla sponge cake, filled with standard issue vanilla pastry cream, and finished with ganache; the bostini version is an individual dessert of orange chiffon cake nesting atop a layer of vanilla bean custard. Each portion is glazed a la minute with warm bittersweet chocolate. I knew right off the bat that this dessert and I would get along famously. Chocolate and orange is such a heavenly combination, and I love a good eggy custard.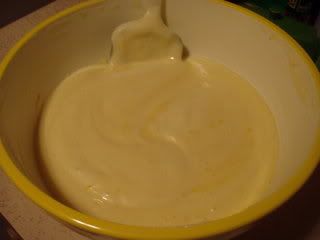 The actual recipe required that we first make the custard and pour it into ramekins. We were then supposed to bake the chiffon cake in ramekins that were the same size as our custard cups. This way we would have an individual cake to unmold and place inside the ramekin of custard, then pour chocolate over it. It was meant to be served inside the ramekin. Confused yet? This seemed like a very silly way to go about putting this dessert together. For one thing, I don't have the 16 ramekins required for this recipe sitting in my cupboard. I was convinced the procedure could be tweaked and I was right. The custard is basically a pastry cream, which will hold up on it's own if it's properly cooked. And why not just bake the chiffon cake in a sheet pan and use cookie cutters to punch out the desired size? This was a recipe from a very well reputed San Fransisco restaurant, but sometimes the way things are done in professional kitchens are not prudent for the home.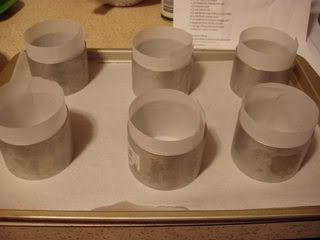 Armed with ring molds, parchment paper strips, and refrigerator space, I went about making the custard. The recipe for this is pretty straight forward. I ladled the cooked pastry cream into the parchment lined ring molds and refrigerated them overnight. The chiffon cake was also easy to put together, and delicious! Once the cake was cooled, I cut out adequately sized rounds and placed them over the chilled pastry cream. Once the glaze was cooked (no problems there either), it was time to unmold. I slipped off the ring, peeled away the parchment and poured the warm chocolate over the whole thing (side note: the sight of warm chocolate cascading down a piece of cake is the hottest thing ever. It kind of turns me on).
The verdict? Pretty darn good. The custard itself was just too rich for me. I'm used to pastry cream made with all milk. This was mostly cream. A few bites were all the hubby and I could get through with out feeling sick. The chiffon was my favorite. It has lots of orange juice and zest, adding tons of flavor to a normally somewhat dull cake. And the chocolate? You just can't go wrong with good bittersweet chocolate (I used Scharffenberger- a San Fransisco treat) and butter. It was as good as it sounds. I would make this again, but for the sake of my ever growing bum, I would make an all milk pastry cream. Other daring bakers have substituted the orange in the cake for things like coconut milk and raspberry puree, which also sound delicious. speaking of other daring bakers, check out
their versions
of the bostini, you will be impressed, I promise...these people have chops!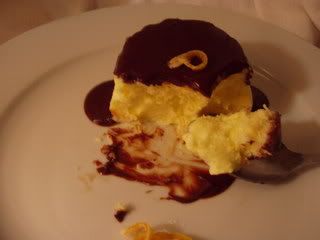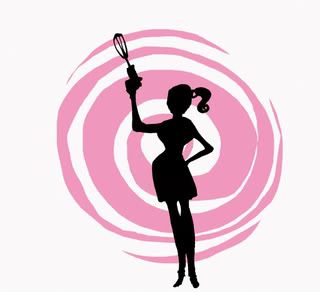 For the recipe for Bostini Cream Pie, head over to
Mary's
blog