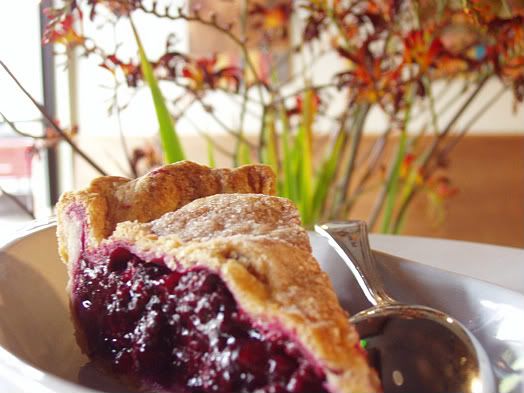 Sick of looking at paused you tube videos when visiting my blog? Thinking- "hey
Pie
Lady- how about a fakking
PIE
?"
Yeah. I hear ya. It's time.
It's the height of blackberry season here and it's been a good'n this year. Last year's blackberries were kind of a bummer. I don't know why, but they were just sucky and flavorless. Which made for shitty blackberry pie. I was getting all down on myself, wondering why my Mamo's (my grandma) berry pies were so much better than mine.
I tried again this year and felt better about my skillz. Mamo's pie is still better than mine (could be the crack she puts in the pie filling?), but mine is a noble second place. It wasn't my recipe last year, but the crappo berries. This years beautiful pickings have resulted in beautiful pie. So, in short- use delicious berries or don't f'ing bother.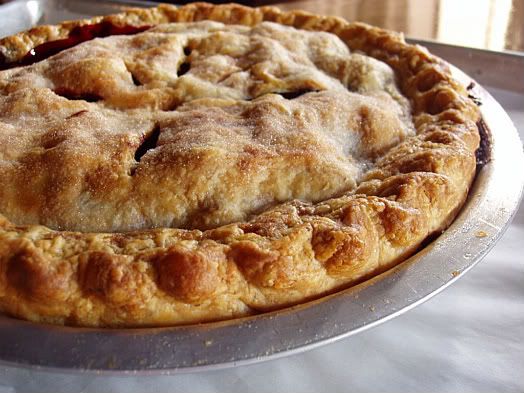 I hate to be a tooter of my own horn, but THAT looks goddamn DELICIOUS.
Just sayin.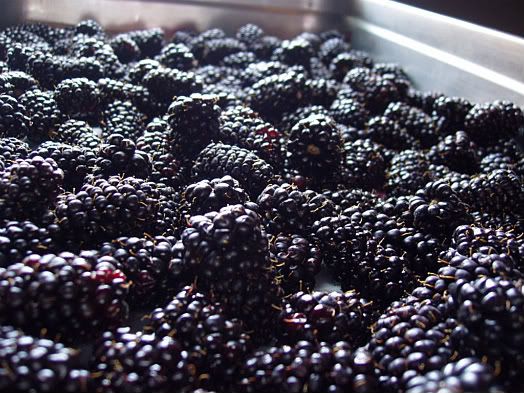 Locally grown Lovelies
Britt's Blackberry Pie
2 1/2 # blackberries
3 Tb freshly sqwozen lemon juice
1 cup sugar (add a couple tablespoons if your berries are really tart)
2 1/4 oz cornstarch (about 7 Tb)
1/4 tsp salt
2 T unsalted butter, cut into cubes
Enough of your favorite pie dough for a double crust.
Here
is my all butter recipe if you want it.
I'm thinking recipe instructions with pictures would be a delight, don't you?
Toss berries with lemon juice, then gently, Gently! fold the dry ingredients into the berries.
Fill your pie shell and dot with butter. Mmmm Hmmm, But-tah!
Apply the top crust and fold the edges under.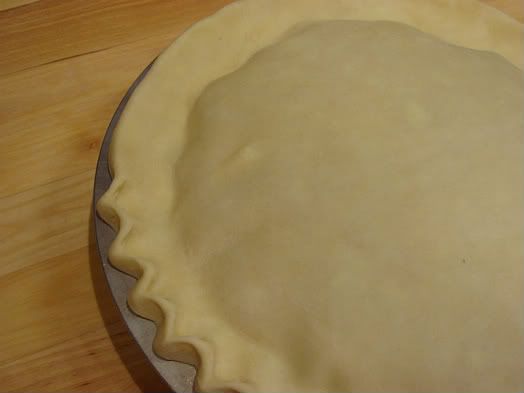 Crimp the edge.
Slice in some steam vents, sprinkle with sugar, then bake: 375 for 45 minutes, turn down heat to 325 and bake 25 minutes more.
Slice and enjoy. Nom Nom Nom.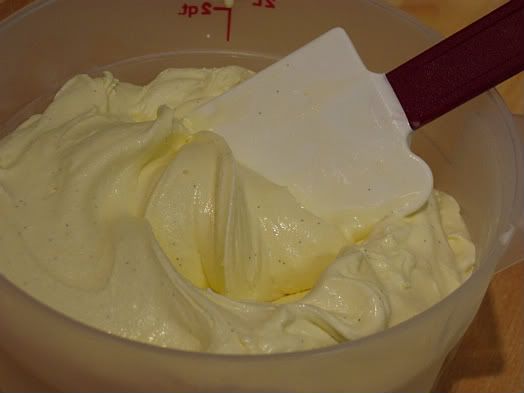 Don't forget a scoop of just-churned vanilla ice cream. I knew you wouldn't.