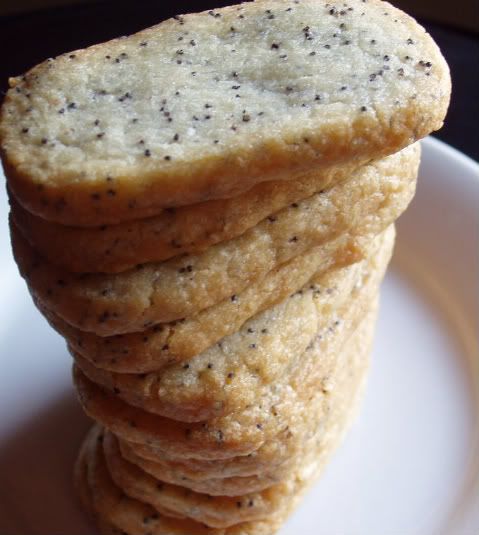 I had some big plans for my day off today. I was gonna take myself out for pancakes, go kitchen doo-hickey shopping, possibly hit up a nice bowl of pho for lunch, and take a power yoga class. Yeah. I was looking forward to it. It was gonna be a good day. Some serious "me time", ya know? All of that was shot to hell when one of my cats developed a nasty cold, which started on Friday night, then steadily got worse over the weekend.
This is why I don't have kids. Hearing his kitty sneezes breaks my heart. His drippy little eye looks like he's crying, and then makes me want to cry. It freaks me out, and I drop everything to rush him to the vet.
If that were my child, I would probably be panting into a paper bag.
So, little Percy (why yes, he is in fact named after the Scarlett Pimpernel) spent the morning being poked and prodded. Thermometers shoved up his bottom, hissing and growling at vet techs who smell like foreign animals. Usually, his sister is with him at these dreaded appointments, so he's got the comfort of the buddy system. But alas, she is feeling fine and got to sit this one out.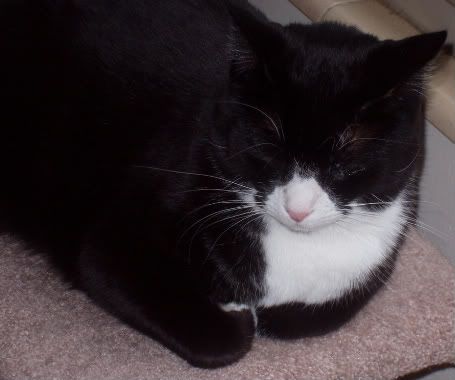 Leave me alone. I am both sneezy and grumpy.
The vet decided not to treat him with any meds and just let this thing just work itself out. He had an upper respiratory infection as a kitten, and they do tend to pop up now and again. So, now I feel too guilty to go run around. All I wanna do is stick around the house and keep an eye on my guy.
Who is totally pissed off at me.
Maybe I'll make a pot of soup and a loaf of bread. Equally as satisfying and shopping and going out for pho.
I guess.
Right now I am drinking a pot of coffee and snacking on my favorite cookie EVER. I made these during The Great Baking Marathon of last week. I always try to keep a log or two of poppy seed shortbread in the freezer. People always love them. These days, I tend to prefer the simpler, less sweet butter cookies over the big chewy chocolaty varieties.
This batch was made to bring along to my mom's salon when I was getting my hair done. Where they quickly disappeared.
By the way: ALWAYS bring your hairdresser coffee and cookies....it's just common courtesy.
Excellent dippage.
Poppy seed shortbread
8 oz. butter, softened
5 oz. sugar
1/2 tsp sea salt
3/4 tsp lemon juice
3/4 tsp vanilla extract
2 cups flour
3 T poppy seeds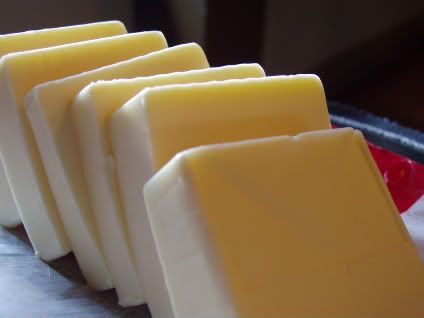 Good cookies start with good butter and salt. Readily available brands I like are La Bailene sea salt and Plugra unsalted butter
Combine butter, sugar, and salt in the bowl of a standing mixer. Using the paddle attachment, cream until fluffy, about 3 minutes, scraping the bowl as needed. Add the lemon juice and vanilla- mix. Combine the flour and poppy seeds (poppy seeds should be evenly distributed throughout the flour. Add to the bowl and mix until dough just forms.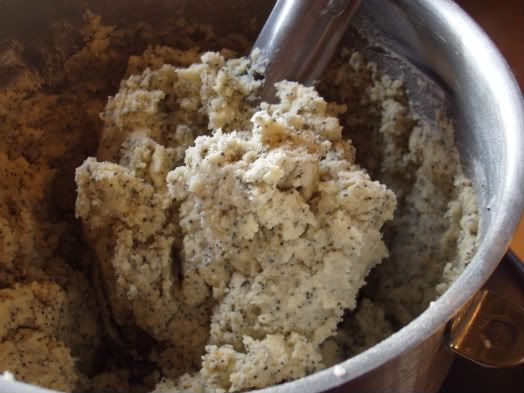 "Poppies! Now they'll sleep! Sleeeep.."
Dump out onto a work surface and form into a log (or rectangle, as I like to do). Wrap in plastic. Freeze or refrigerate until firm. Slice off 1/4 inch thick cookies and place on a parchment lined sheet pan. Bake at 350 for 12 minutes, rotating halfway though.