I am in a snit today. Exactly one week ago, Seattle had it's first 80 degree day of the year. I was basking in it- sitting on the deck with Trevor drinking my own incarnation of a mint julep, eating sunflower seeds, and wearing funny looking sunglasses. I can't recall a time that I was so happy to be in the sun.
The very next day, it was cold and rainy. Fine. I'm a Seattle native. I have learned to deal with that. What I refuse to accept, is snow in fucking April. I call bullshit. It has been snowing off and on since Friday. And no, it's not the fun kind of snow that piles up so we can all be confined to our homes making snowmen and snuggling by the fire. It's the wet stuff- mixed with rain and melting the second it hits the ground.
Not to mention, every couple of hours, it stops and the sun comes out for about ten minutes. Just to fuck with us.
Being that I plan my dessert menu around the seasons, all I can do it cringe at what this must be doing to the poor rhubarb that I depend on. It gets me through until the local strawberries and cherries arrive. That feels like a lifetime from now.
Anyway- I'm making the best of it. I've been sitting under a blankie with my book and a cup of the best black tea known to man.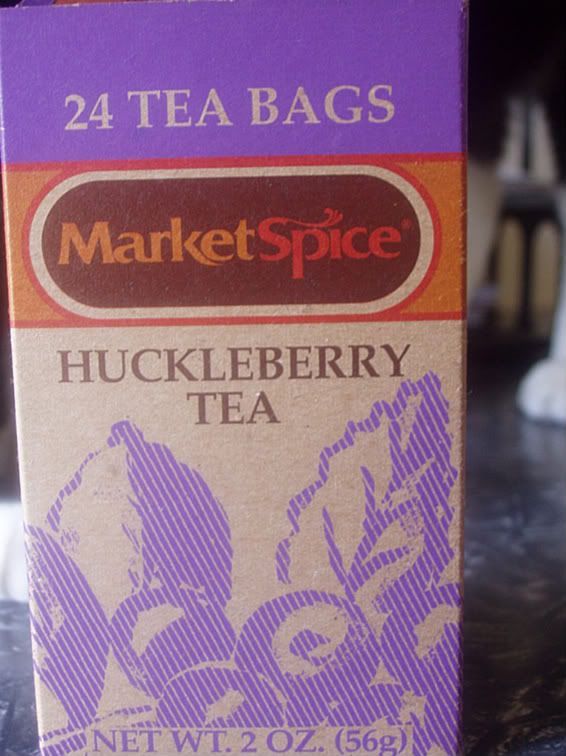 Market Spice
is this little shop in the Pike Place Market that sells honey, tea, spices, and whatnot. Their original blend is a dark and spicy orange tea, which rocks the house when infused into a creme brulee base. But the huckleberry tea has become a nightly ritual. I am not much of a "berry" tea girl, but there is something about this one. With a splash of milk, and if I am feeling lavish- a twist of orange rind, I have my dessert in a cup. I am tasting desserts all day, so when the after dinner urge for sweetness comes, I reach for a hot drink. Caffeine has very little effect on me (unless there is an absence of it), so rather than keeping me up, it actually puts me to sleep. I sip on this while Trevor eats his fudgesicle- this man married a pastry chef and all I can make for him is ice cream or chocolate chip cookies, and still, he is just as happy with his fat free fudgesicle (yes, he prefers the fat free ones)...but that is the subject of another rant.....